ASSOS - very functional bike clothing
Christian, our CEO, who toured from Munich to Sicily by bike was the years before also always on saddle in the city. But he had never used special bike wear. On the crazy adventure tour with our heavy handmade bike caravan he wanted to save his behind where he can. Furthermore he didn't want to sweat unnecessarily pulling 440 pounds only with muscle power over Alps & Apennines and the other hills on the 1500 miles long tour. So the ASSOS sponsoring offer came right in time. Thanks for the great bike clothing (several function-shirts with a zipper, specially padded bike trousers and other body insulators) in worth of more than 1000 Euro - a lot of money, if you buy it, but your behind is it worth. :-) Five weeks the function clothes were used up to the limits - the limits of Christian. The ASSOS bike wear convinced on every single mile.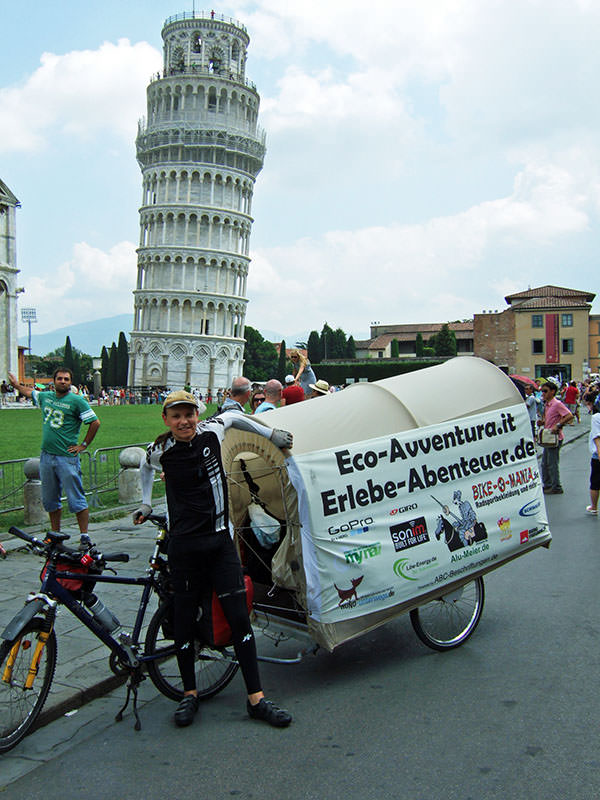 Soon more about the tour with our crazy bike-trailer and ASOSS bike clothing.
Before that you can see emotional pictures of Assos itself:
_____________________________________
Go to our sponsors, the best outdoor outfitters.
Go to our offers, and the eco-adventure-team.
...or shut down the pc and go outdoors!  :-)