VICTORINOX - Swiss Tools for Life
The older ones perhaps can remember, the Victory was always used by Mc Gyver, and could save his life not only once. For some of us the Swiss Tool was also very useful over years - and in the last summer it saved also at least the life of our boat. The complete story will follow soon.
At this point we would like to thank Victorinox for the great sponsoring of 33 Swiss Tools for our staff and volunteers. The good use of the tools we will document here. We can already say that the Swiss Tools will be very useful to us.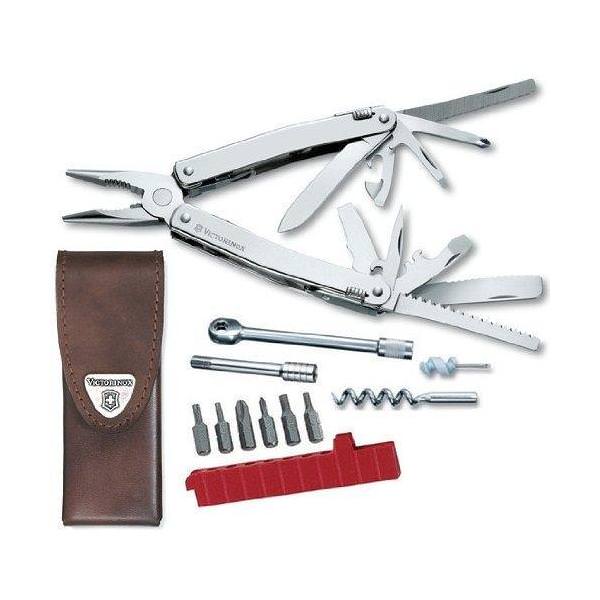 A realy detailed video presentation of the Multi-Tool:
We would also like to commend the exemplary company policy by Victorinox.    Because of the new anti-terror laws no more knives are sold at airports. This brought the company in the crisis, but they announced not a single employee. Instead, they gave their workers for a short time to other companies, developed new business ideas and brought their people back again. Victorinox is now even better positioned and the staff are rightly highly motivated. Well done Victorinox!
And here you see again - at one glance - the diversity of the swissknife:
;-)
_____________________________________
Go to our sponsors, the best outdoor outfitters.
Go to our offers, and the eco-adventure-team.
...or shut down the pc and go outdoors!  :-)