Live like Robinson Crusoe, ride out like Lucky Luke - Adventure Travels and much more...

Currently we do pioneer work on our adventure mountain - "in the middle of paradise". 36.399 square metres in the north of sunny Sicily. An epic view on the Tyrrhenian sea, including the seven Aeolian Islands, the Sanctuary of Tyndari and the archaeological site of Tyndaris nearby, as well as amazing lonesome beaches and many tourist attractions, like old castles and natural preserves only a stone's throw away.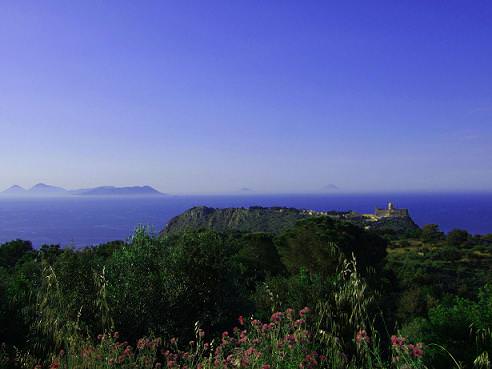 There we rebuild a hundred years old farm for animal-assisted therapy and also for a small social community that can live on the island as self-supporter. We just produce our own olive oil (real virgin - from handpicked fruits), wine (own food production :-) fresh tomato sauce (one of the world's best thanks to to Sicilian sun and the Aetna) and much more with ecologically valuable products from our land & garden.
We live very simply, just like Robinson Crusoe, when he was stranded on a lonely island. The difference: On our sunny island we are never alone, thanks to the very hospitable Sicilians. And there are no cannibals in the neighborhood. ;-)
So we do our first steps in permaculture and in the near future we will also use wind, water and solarpower to increase our life comfort, for example with solar showers. - Fortunately from March to October the water is warm or at least tolerable. From November to February the water is fresh up to cold, but after a bath you will feel like newborn. ;-) 
So... do you want to live like Robinson Crusoe?
You are a manufacturer or a dab hand at building?
You like nature, animals and adventure travelling?
You can handle well with kids and young people?
JOIN US! Together we create a positive future and LIVE FREE!
__________________________________________________________________________________________________________
Between the pioneering work on our Adventure Mountain...
we offer as diverse experiences as possible to young people and families who have little or no chance to travel.  
And that's not all...
Our Offers:
+ Adventure Travels throughout Europe especially for teenagers and young adults.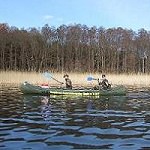 + Animal-assisted Therapy
   with dogs, donkeys, horses, ponys...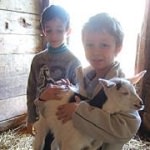 + Outdoor Education "Learning by Doing"
   Learn practical things for Life.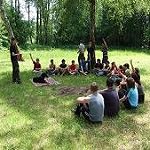 + Team and Manager Trainings,
   e.g. in the "sicilian jungle"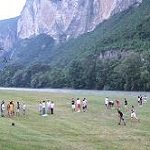 + Adventure and Extreme Sport
   on the ground, in the water and in the air.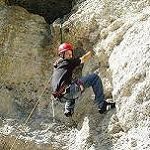 + Live free in selfsufficiency
   on the sunny island Sicily!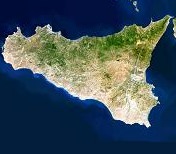 Soon more.