GO PRO - be a HERO
How often have you started some great actions, and wanted to show them to your friends - but didn't carry a camera? Good HD video cameras normally are heavy and fragile. Now there is a solution: Go Pro with the HERO! Go Pro says the HERO is the world's most versatile camera, and that's true.
The HERO is small and really very impressive! You can catch your action in best HD quality.
+ skydiving
+ bungee jumping
+ snow boarding
+ skating
+ on your bike, on your tours...
Wear it. Mount it. Love it!
The HERO is a camera that is comfortable with dusty trails, burning asphalt, in the snow and under water. And the HERO is not only the toughest one, thanks to the intelligent electronics, the high-performance video sensors also master complex exposure situations and rapid changes.
We used the HERO on our crazy adventure tour, with a handmade "bike caravan" from Germany to Sicily. In the five weeks it was always easy to mount it on helmet, bike, saddle or caravan. On the way the Go Pro provided us with best HD recordings. Really astonishing for the size of the HERO! Only the sound was a little bit to soft, cause of the case - which makes it shock and waterproof on the other side. - We tested the camera then also in Sicily, diving into the water. - We were not disappointed by the Go Pro - a real reliable HERO!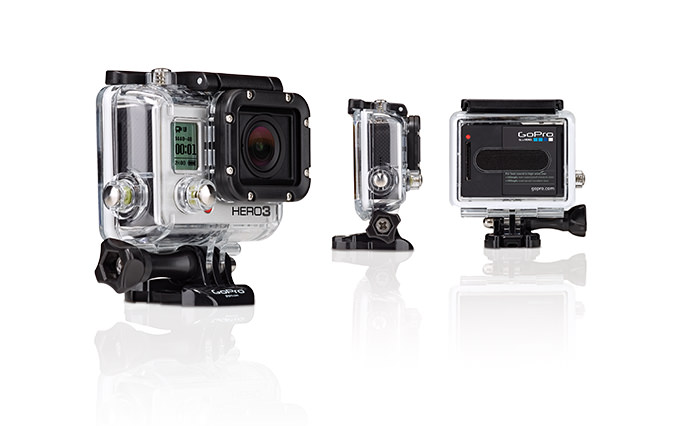 Be a HERO - GO PRO!
More impressive than a thousand words are this videos:
_____________________________________
Go to our sponsors, the best outdoor outfitters.
Go to our offers, and the eco-adventure-team.
...or shut down the pc and go outdoors!  :-)